About Us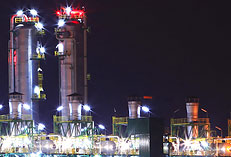 Kula Insulation & Construction Services Ltd. was established in the year 2000. We are a family owned and operated business located in Spruce Grove, Alberta. Our founder, Jan Kula, has been working in the industry since 1994, and continues to work with us today. With all his years of experience in the industry, he has made quality workmanship a habit, not a request. He has always stressed to do the job right the first time. Our team of employee's are strictly trained by him to ensure that we deliver our clients quality workmanship, keeping safety in mind at all times, and good communication for a healthy team environment.
If you want the job done right the first time, without the hassle, e-mail us or give us a call, we would be happy to work with you.
Mission & Vision Statement:
To establish long-term relationships with our clients by providing them with quality products, quality service, and quality management.
Request an Estimate